Match Report: Bentleigh Greens earn big win over Eastern Lions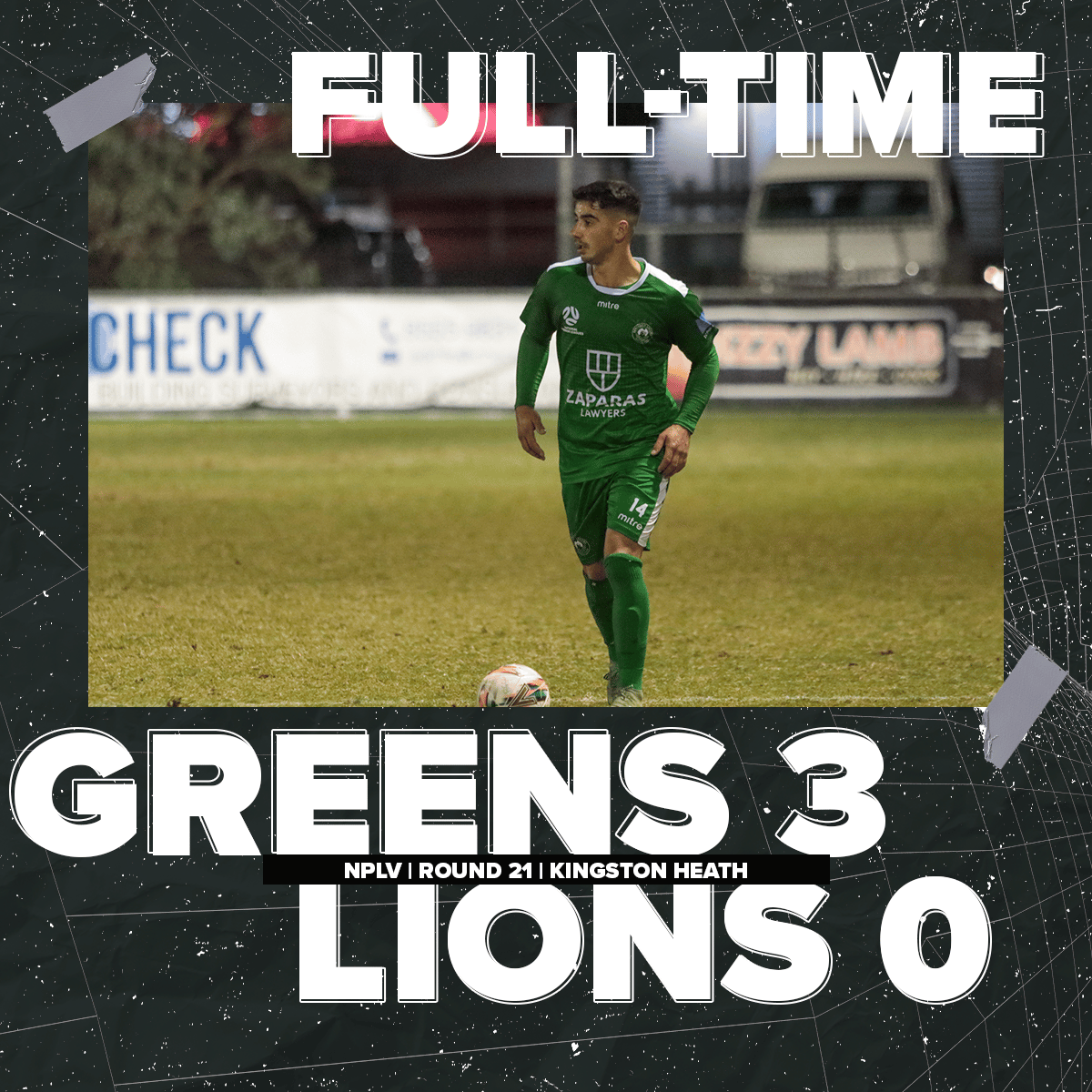 The Bentleigh Greens racked up a second consecutive win and yet another clean sheet as they secured an important three points when Eastern Lions visited Kingston Heath on Friday night.
With the Greens needing to win as they look to move ahead of their top-six rivals, Nick Tolios was keen to impress on his players the importance of getting off to a good start.
It was not going to be easy, however, as Tolios was forced to shuffle the deck with injuries and illness taking their toll this week, as well as a big Dockerty Cup semi-final to think about on Tuesday.
With the likes of St Albans Saints and Hume City successfully frustrating Bentleigh in recent weeks, an early goal was always going to do wonders for the Greens' confidence and that's exactly what they got.
Some lovely team play created an opening for Cody Sewell on the right wing, allowing him to deliver an inch-perfect cross to Ajak Riak, who finished with a towering header to put the Greens 1-0 up after just three minutes.
Eastern Lions to their credit enjoyed some good spells in possession but the tidy Greens defence was more than equal to any questions asked of them.
The Greens had a number of opportunities to go 2-0 up before the break but had to be content with the single goal.
It was a similar story in the second half as the home side poked and prodded the Lions' defence.
In the end, the second goal came from the spot, with former Lion Chris Droutsas stepping up to convert the spot-kick in the 76th minute.
Jack Painter-Andrews made it three goals in two games when he smashed home a well-struck effort to cap off a swift counter-attack to secure the 3-0 win.
The Greens move into the six ahead of the rest of the weekend's games but could find themselves as high as fourth depending on other results this round.
Tolios was buoyant after the game, delighted with how his undermanned squad got the job done and the opportunities presented to some of the club's young players.
"Eastern Lions made it hard on us, but to their credit, they did try and play," he said.
"They had some good moments, but we were able to nullify them.
"I was happy to see Tom Fogarty get his first game for the seniors, we had Mace Jones and Noah McGrath come on, so it was good to see them get some minutes."
With a short turnaround ahead of Tuesday's do-or-die semi-final Tolios said he hopes the team can maintain their good form.
"We're happy to keep the clean sheets going and given we're without some of our top scorers, to score another three tonight is a great result," he said.
"It's a tough month on the bodies, but I've told the boys that if they do the right things with recovery and look after themselves, this is the sort of month that can set you up for something special."