Match Preview: Bentleigh Greens out for third Dockerty Cup triumph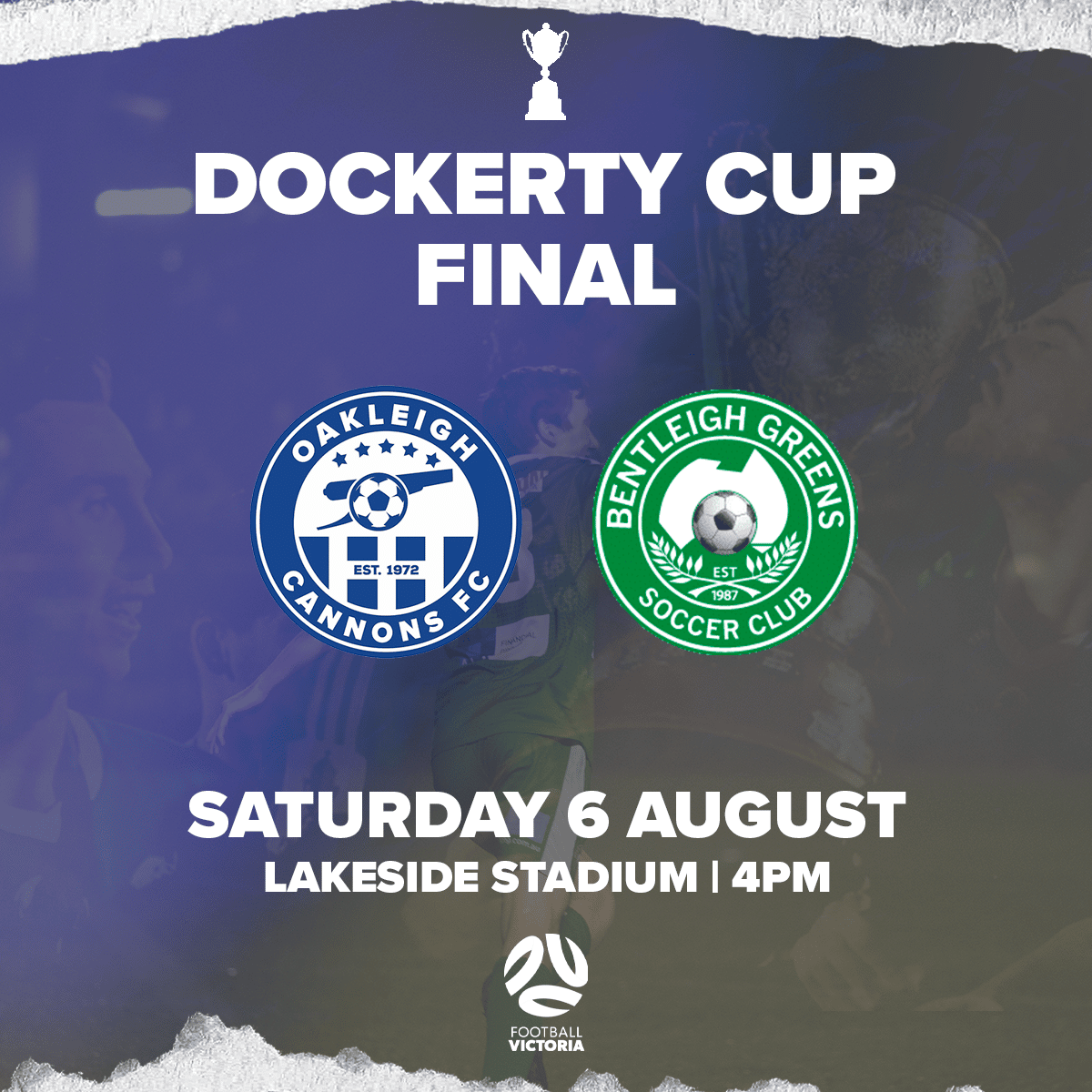 Bentleigh Greens will be looking to add a third Dockerty Cup title to their trophy cabinet when they take on Oakleigh Cannons in the cup final on Saturday afternoon.
The Cannons have never won this competition before but enter the final in fantastic form, having recently secured the 2021 NPLV Premiership and fighting for a top-two finish in the 2022 league table.
The Greens have been in strong form themselves, a slight hiccup against Altona Magic on the weekend aside.
Having previously gone undefeated in all competitions for 14 games, the Greens remain amid an impressive second half of the season that sees them in the hunt for NPLV Finals, the Dockerty Cup and the Australia Cup.
Despite being ravaged by injuries this season, coach Nick Tolios has called on every inch of his squad depth this season.
Several key players remain out, with Yagoub Mustafa a significant doubt, whilst Pierce Waring and Lucas Derrick are also unable to feature. However, the former two have been missing for some time now.
Having played each other less than two weeks ago, the two sides should know each other very well.
The Greens took the win in the Round 23 clash, putting in an impressive performance that saw them win 3-2, courtesy of goals from Lucas Derrick, Corey Sewell and the returning Christian Cavallo.
Bentleigh was dominant throughout the game and will be buoyed by the fact that a similar performance could prove a big challenge for the Cannons.
Oakleigh, of course, remains a significant threat and has plenty of weapons in the arsenal to damage what has been a sturdy Greens defence this season.
Among those threats are Wade Dekker, Joe Guest and Joe Knowles, who combined for 27 league goals.
The Cannons also feature former Greens star Tyson Holmes, who was a star performer for the Greens in their 2018 triumph over Heidelberg United.
The match kicks off at Lakeside Stadium at 4 pm on Saturday.
Tickets are available at the gate.