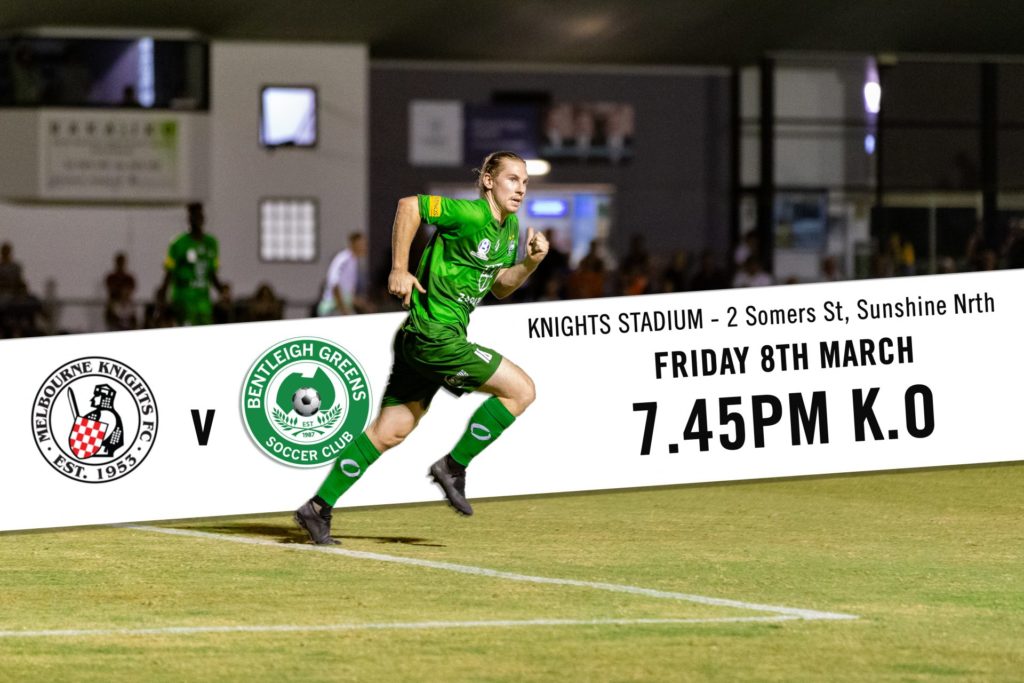 BENTLEIGH WILL AIM TO MAINTAIN STRONG FORM WHEN THEY FACE MELBOURNE KNIGHTS AT KNIGHTS STADIUM ON FRIDAY NIGHT.
Mathias Brueck | @mathias_brueck
The Greens will be looking for four straight league wins when they face Melbourne Knights on Friday night at Knights Stadium.
Another convincing performance in the 3:1 win against Green Gully last Friday saw the Greens jump to the top of the ladder with nine points after three games.
Forward Valentino Yuel scored twice in the encounter and moved to the top of the Golden Boot chart with four goals. Another new recruit, Josh Barresi, moved up to a shared second spot with three goals after three games.
The Knights won their opening two games of the season before losing 0:2 at Heidelberg last Saturday. Especially their round two game against Altona Magic was one to remember. A goal deep into stoppage time with one man down gave them a 4:3 win.
Last season's games between the two teams were both hard fought battles. The Greens recorded a 2:1 victory in round five through goals by Hicks and Thurtell. Brody Taylor, who now plays at Bentleigh, scored the goal for the Knights. The game at Knights Stadium ended in a 2:2 draw. Matt Thurtell scored a double for the Greens, Foster Bowen and Cvitkovic scored for the Knights.
Bentleigh will once again try to use the pace and class of Valentino Yuel on the wing, who is emerging as one of the signings of the season so far. They will have to be wary of Melbourne Knights' former captain Tomislav Uskok, who returned to the club last year after stints at the Central Coast Mariners and Sydney United.
The Greens will look to keep their unbeaten record on Friday night while the Knights will try to get even on points with Bentleigh.