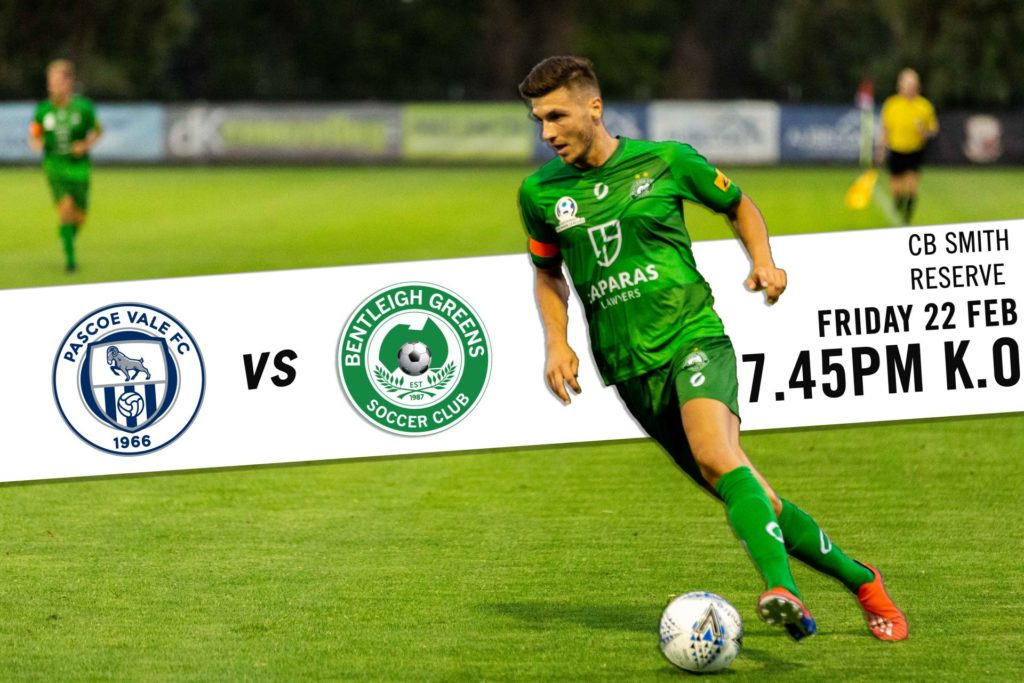 BENTLEIGH WILL AIM TO MAINTAIN STRONG FORM WHEN THEY FACE PASCOE VALE AT CB SMITH RESERVE ON FRIDAY NIGHT.
Mathias Brueck | @mathias_brueck
The Greens will be looking to keep their strong form going when they face Pascoe Vale on Friday night at CB Smith Reserve.
A 3-1 win over arch rivals South Melbourne in round one of the NPL Victoria season last Friday night gave Bentleigh the first three points of the season.
Pascoe Vale opened their NPL campaign with a 1:1 draw at Heidelberg last Thursday night, which currently sees them in seventh spot on the ladder.
The Greens, currently sitting in third spot on the ladder, will once again look for the class and pace of new signing Valentino Yuel, who scored twice against South Melbourne last Friday night.
Last time these two sides met, Pascoe Vale recorded a 2-1 win at CB Smith Reserve. Velibor Mitrovic ('5) scored early for the Greens but Nicolas Abot ('12) and Davey van't Schip ('17, penalty) turned the game around before half time.
Bentleigh will look for their first away win this season before they return home next week to take on Green Gully.
Friday night will be a night to remember as we call out to all #SaveHakeem supporters to join us at CB Smith Reserve to welcome Hakeem al-Araibi and be part of history as the football community celebrates his safe return. Craig Foster among many others will be present to celebrate Hakeem being home.
Professional Footballers Australia will be selling #HakeemSaved and #FootballUnites T-Shirts for those looking to support the cause.
Please note: The original kickoff time (8.15pm) has been changed to 7.45pm.