Match Report: 10-man Bentleigh Greens suffer defeat at Knights Stadium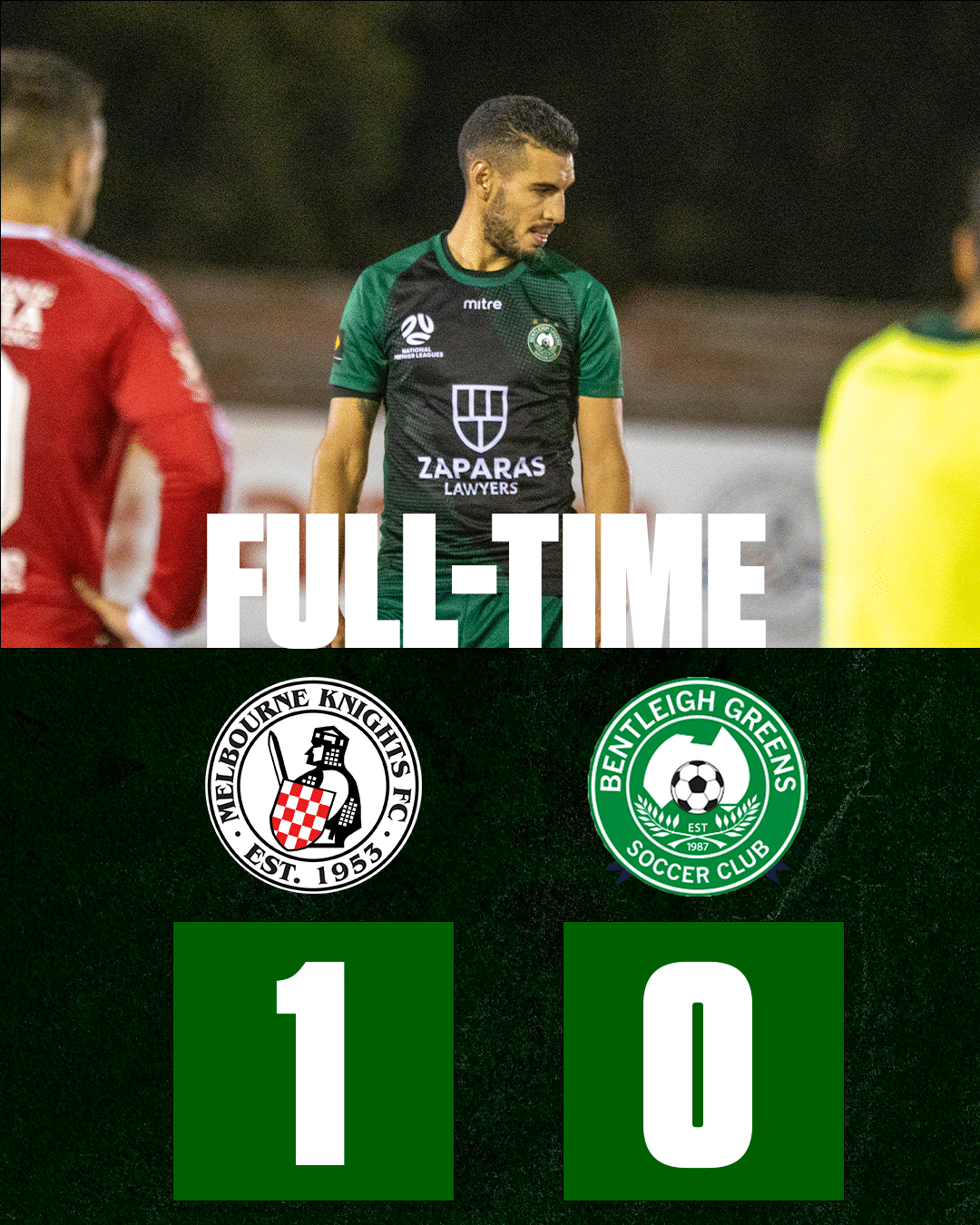 The Bentleigh Greens saw shots scrambled off the line, blocked in sheer desperation and smash against the crossbar against the Melbourne Knights, but were left without any points once again as they went down 1-0 at Knights Stadium on Friday night.
The Greens were forced to play the majority of the game with 10 men, after captain Ben Carrigan was sent off at the half-hour mark after a coming together with Gian Albano saw the Knights awarded a penalty. Albano would dispatch the penalty to secure the win.
From the outset, the Greens were looking for their first points of the season and had their chances early on. Manase Abandelwa had the first shot on target just four minutes in, which was saved well and cleared by the Knights defence. Just four minutes later, Lucas Derrick was booked for a crunching challenge, setting the tone for a physical battle.
The Knights had some opportunities of their own, including a chance from a corner that was tipped away and then cleared. But the Greens looked the more dangerous of the two sides, with a dangerous Mitch Rooke corner causing havoc in the Knights' box, as Scott Hilliar turned the ball goalwards only to see it cleared off the line.
Despite the Greens' best efforts, the game changed dramatically in the 31st minute when Carrigan was sent off and the Knights were awarded a penalty. Albano stepped up to the spot and converted, giving the Knights a 1-0 lead going into halftime.
The Greens continued to fight hard in the second half, with Derrick coming close to equalising with a header that sailed over the bar. A scare at one end of the pitch led to a chance at the other for the Greens, but the resulting shot was deflected behind for a corner, which was then cleared by the Knights.
Despite making substitutions, the Greens were unable to find a way through the Knights' defence, with Christian Cavallo hitting the crossbar with a thunderous strike in the dying moments of the match. In the end, the Greens were left to rue their missed chances once again and were unable to claim their first points of the season.
While it was another disappointing result for the Greens, they can take heart in the fact that they played much of the match with only 10 men and still managed to create plenty of chances. The team will be looking to build on this performance as they continue their search for their first win of the season.