Tichy looking to turn performances into result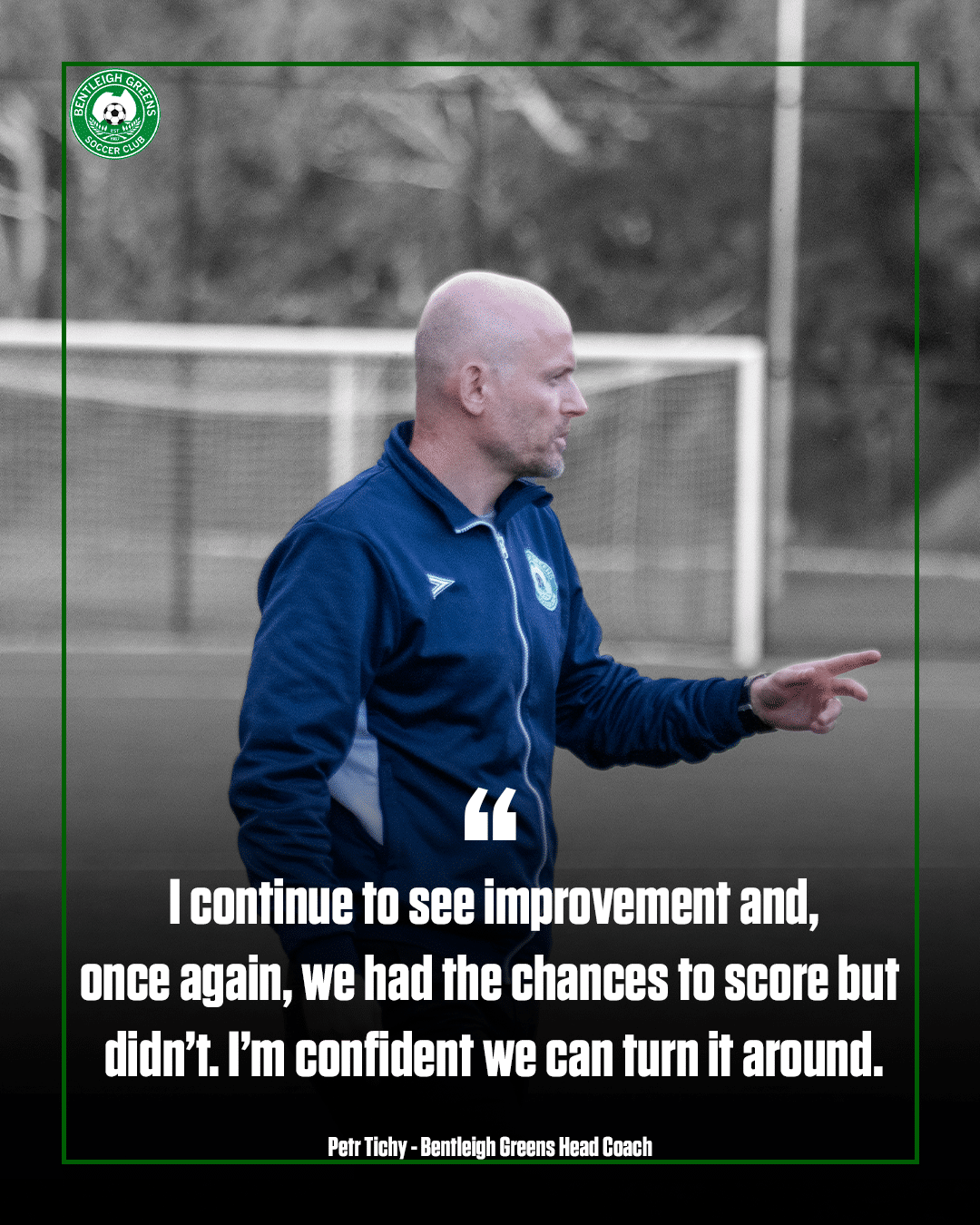 Bentleigh Greens' Senior Men's Coach, Petr Tichy, remains optimistic about his side's chances ahead of Sunday night's clash against Melbourne Knights. 
The Greens are searching for their first win of the season and Tichy has emphasised the importance of maximising the team's strengths and skills to turn performances into results.
Reflecting on Wednesday night's jumper presentation, Tichy believes such occasions are crucial for team bonding. 
"These nights are always important for the club as they bring the boys together and on this occasion, we had the Senior Women [from Bayside United], we had the sponsors there, so it's always a good night and occasion, and it helped to show the spirits are still good in the cam," he said.
Despite being without a win after three games, Tichy remains positive about the team's performances, if not the results. 
"We stayed in the game for long [against Green Gully] and only again, and we had the best chance of the game at 0-0.
"Again, we make two mistakes and that result in goals Gully's way but, I thought we improved on our previous performance and definitely since we played them in the preseason. We had the chances and didn't take them and we nullified them pretty well and I thought they were quite worried later in the game. 
"We were competitive, winning quite a few balls and we were comfortable even under pressure. So all in all positive. I am confident that the Knight's game will turn it around for us."
Looking ahead to this weekend's game against Melbourne Knights, Tichy acknowledged the opposition's strengths. 
"We know that they're keeping the ball really well. We watched their game against South Melbourne and in terms of their penetration, they probably were not as aggressive as I thought they would be but we need to watch their wingers because they are quick and good finishers."
The Bentleigh Greens will be looking to put in a positive performance and secure their first win of the season when they face Melbourne Knights on Sunday night.