MATCH REPORT: BENTLEIGH GREENS 0 – SOUTH MELBOURNE 0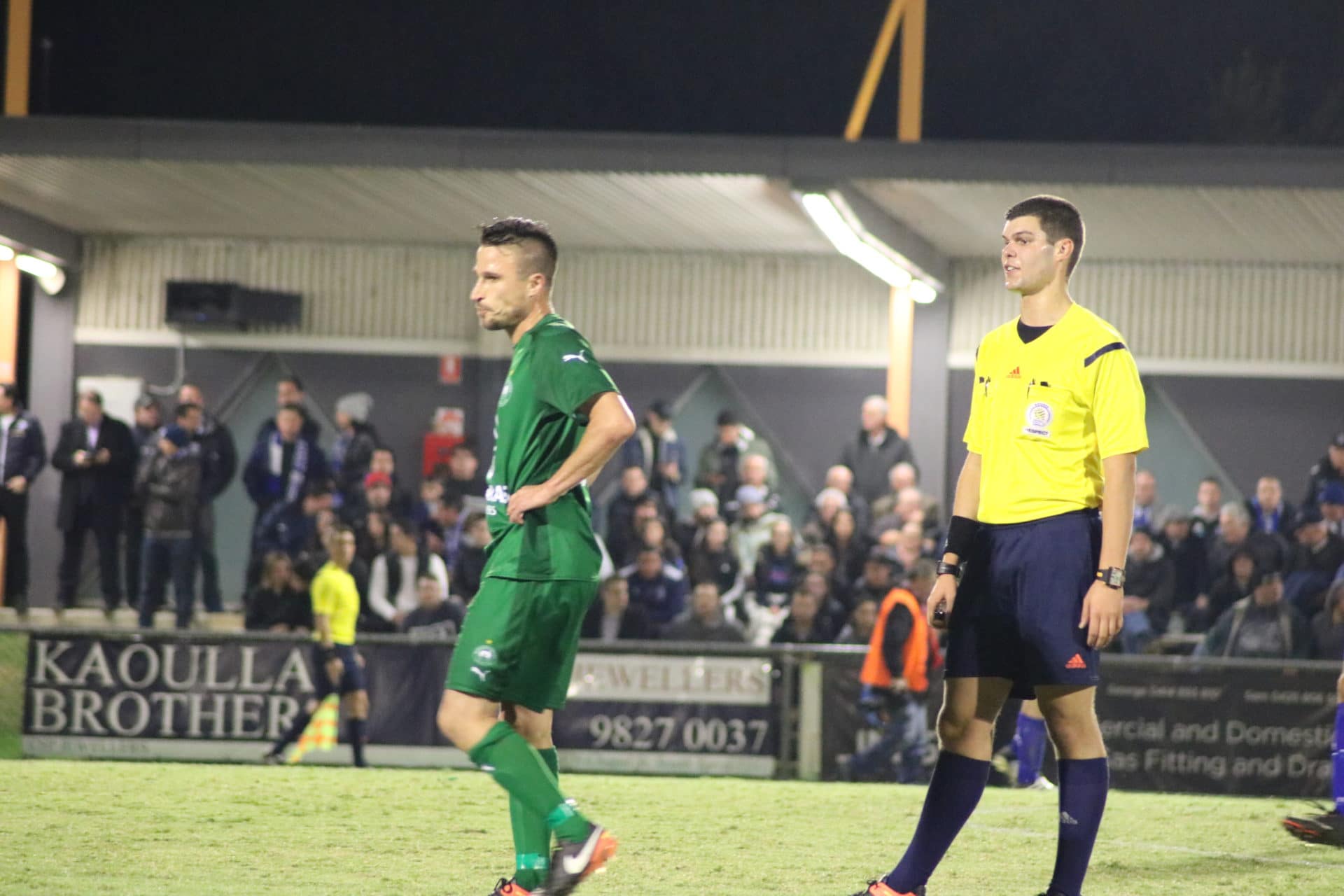 By Tas Mavridis
Despite finishing the game with nine men, the Bentleigh Greens held on to record a 0-0 draw with rivals South Melbourne in a fiery affair at Kingston Heath on Friday Night.
Bentleigh started on the front foot and looked more likely of the two sides before a coming together between the two sides seemed to disrupt the Greens momentum.
South Melbourne came out of the block after the restart forcing Ryan Scott into a close range save only minutes into the second half.
Confrontations in each half highlighted the feeling and tension in the match making up for the lack of goals with the later confrontation leading to Ross Archibald's send off with 15 minutes remaining.
Following going down to 10 men, the Greens failed to create any more chances with South Melbourne continuing to pressure aerially with the Greens back 4 remaining solid.
When Marco Jankovic received his marching orders for a second yellow card after kicking the ball away, Bentleigh managed to hold on with two less men to gain a crucial point.
Bentleigh's next game is on Friday night against the Oakliegh Cannons at Jack Edwards Reserve on Friday May 12th at 8:30.
STARTING XI| Scott (GK), Glavan, Archibald, Jankovic, Pilkington (C), Holmes, Ruthven, Honos, Litfin, Brennan, Dover.
SUBSTITUTES| Baynard-Smith (GK), Fry, Kalas, Clulow, Moore.