Match Report: Bentleigh Greens suffer opening day defeat in NPLVIC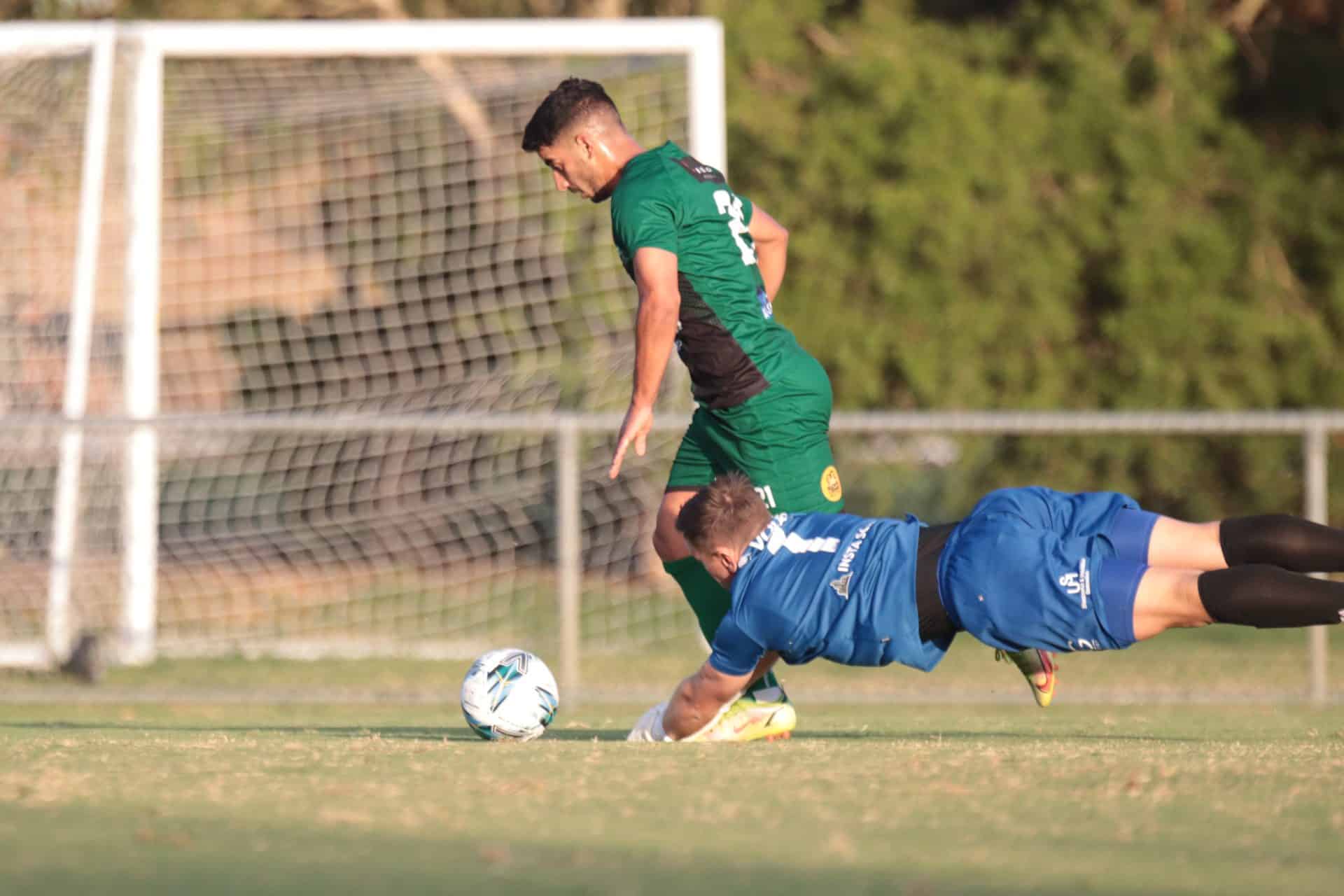 The Bentleigh Greens kicked off their NPL Victoria campaign with a 3-1 loss to North Geelong Warriors on Friday night at home at Kingston Heath.
The Greens started the game strongly and had a couple of early chances, including a one-on-one opportunity with Chris Droutsas, who saw his first attempt smothered by the goalkeeper before his second shot was cleared off the line.
Lucas Derrick had an incredible chance just minutes later when he robbed the last defender of the ball and raced through on goal. Derrick hit his strike well but too close to Warriors keeper Hamish Flavell, who came up with the save.
Droutsas was unlucky not to be rewarded a penalty in the 16th minute when he seemed to be rather obviously pulled back in the box.
The Greens were made to rue their missed chances, as the visitors took the lead in the 28th minute after a long ball into the box led to an aerial scramble between defenders, forwards and Greens keeper Christian Pavlidis. The ball spilt and the ball found its way into the back of the net via an unfortunate deflection off Alex Baker.
The visitors doubled their lead in the 42nd minute with a low and hard set piece delivery to the near post that found Marvin Brauweiller, who tucked it home. The Greens went into the break trailing 2-0.
The second half started with the Greens on the front foot, and they were able to create a few chances. 
Derrick was again amongst the chances, his first effort of the half being saved at the near post, with his second superbly blocked by some last-ditch Warrior defending, following some lovely work down the right flank from the Greens.
Bentleigh pulled the deficit back to one goal in the 67th minute when Mario Barcia scored his first goal for the club, delivering a sumptuous strike from the edge of the area.
The goal provided some hope that the Greens could get something out of the game, but that hope was short-lived, as the Warriors upped the intensity and bombarded the Greens box.
The visitors found the back of the net again in the 70th minute with a tap-in from Aden Gardner.
The third goal took the wind out of the new-look Greens, who have been unfortunate to suffer so many injuries in pre-season.
With goalkeeper Bon Scott, defenders Scott Hilliar and Aydin Mustedanagic, midfielders Thiak Kuel and forward Luka Ninkovic all out at the moment, the Greens must continue to work through personnel shortages whilst looking to get back on the winner's list.
It was a tough start to the season for the Greens, who will be disappointed with the result. They will look to bounce back in their next game, which is away against Moreland City next Saturday.