Match Report – Bentleigh Greens vs Heidelberg United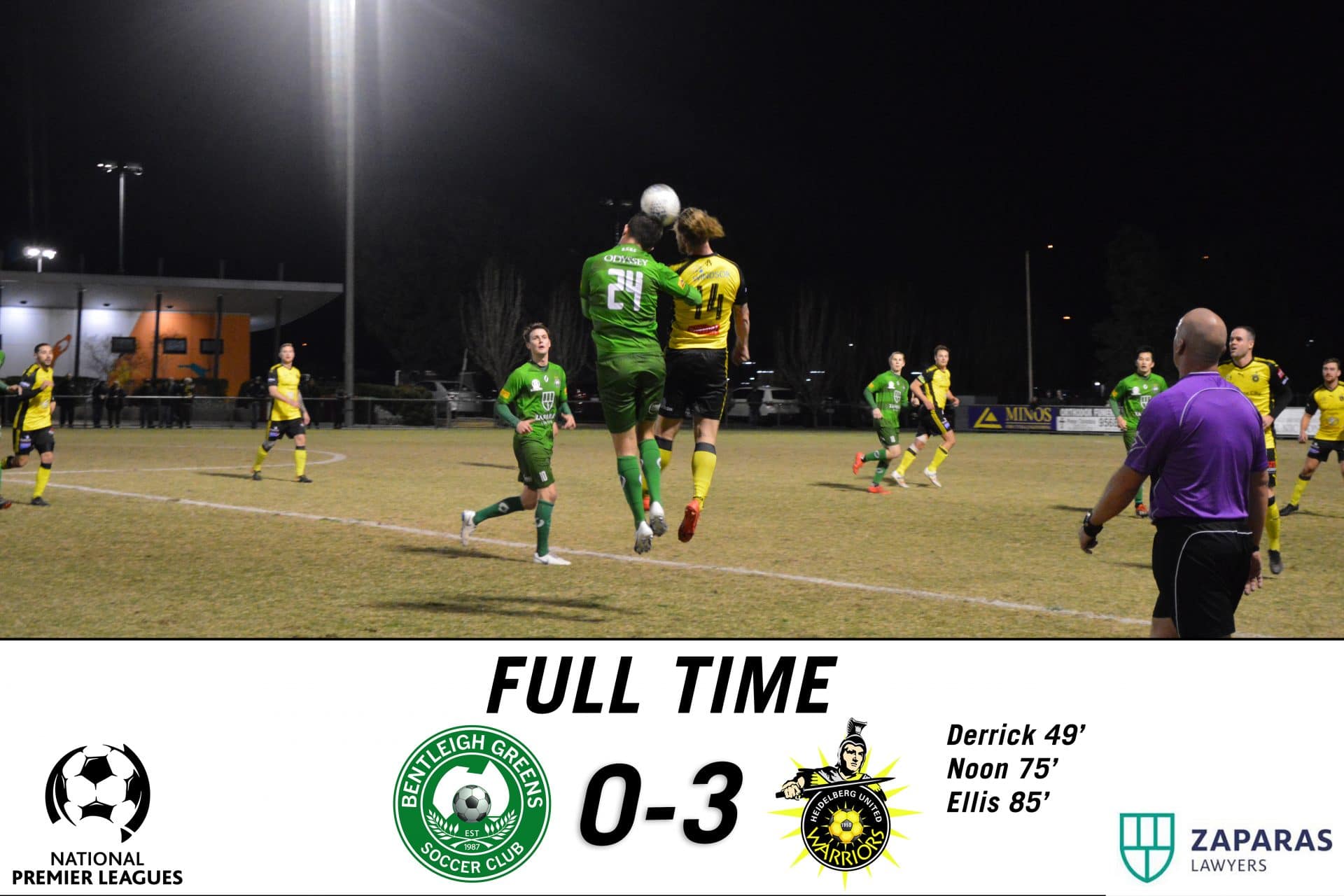 Sam Boyd
A formidable Heidelberg United ran out 3-0 winners at Kingston Heath on Friday night when they faced off with Bentleigh Greens in a clash that would've seen the winners take 2nd spot on the NPL table.
Heidelberg started the brighter of the two teams which saw Harry Noon have 2 volleys on goal in the first 4 minutes. The first one was saved by Ryan Scott which saw his renowned reflexes on display when he kept out a cracker from Noon, his latter effort flew high over the bar. Bentleigh then took the ascendancy for the remainder of the 1st half but couldn't muster much from their considerable advantage of possession, their only clear cut chance of the half fell to Velibor Mitrovic who beat 2 Heidelberg defenders before unleashing a curling effort that was deflected just wide.
The 2nd half was a similar tale however the visitors made the most of their counter attacking opportunities. They took the lead early in the 2nd half when a slicing ball found Lucas Derrick in the box who made no mistake sliding past Ryan Scott. On the 75th minute it was Noon who got in on the act when a floated ball from the right found its way over to the left flank, Noon was then slid through from the secondary ball and beat Scott with a left foot effort from a tight angle. 10 minutes later Sean Ellis capped off the Berger's night as he took advantage of a lapsing Greens defense and beat Scott from a tight angle to round off a 3-0 win for the visitors.
Bentleigh will be looking to rebound next Friday night as they play host to Kingston City who themselves will be desperate for a result as they look to fight up out of the relegation places.
Bentleigh Greens 0 Heidelberg United 3 (Derrick 49′, Noon 75′, Ellis 85′)