Opening round of NPL Boys and Community Girls results 1/5
U14s Boys – Whittlsea 3
A rough start for Kosta's boys playing without their goalkeeper, they had their backs against the wall from the first whistle. Without an experienced keeper, playing out from the back became challenging and lead to costly turnovers. Unable to convert chances in the first half proved costly, but Kosta believes the team will bounce back strong.
U14s Girls 5 – Manningham Blues 0
An awesome start for an inexperienced group, working hard to score all their goals. Finishing inside the 18 yard box was the girls biggest strength, converting their first half chances. Coach Jasmine's half time focus was on creating the opportunities to shoot. A solid defensive effort meant the goalkeeper hardly touched the ball. The main focus moving forward in training will be forward runs and confidence to take shots from range. "Its a great start to the season and a great building block."
U15s Boys 1 – Northcote 4
Pasq's boys had a huge challenge on their hands, facing one of the two team who went undefeated through qualifying. Having two players out with sickness made the starting line up harder to determine, but the squad was prepared by having players train in any position at training. Down 1-0 at halftime, a second goal fifteen minutes into the second half halted all momentum. Pas was proud that the boys stated (without prompting) they need to be clinical and more physical against opponents who qualified from North and West who have those characteristics. "If they can combine their confidence, being clinical and physical, they will be a very good team."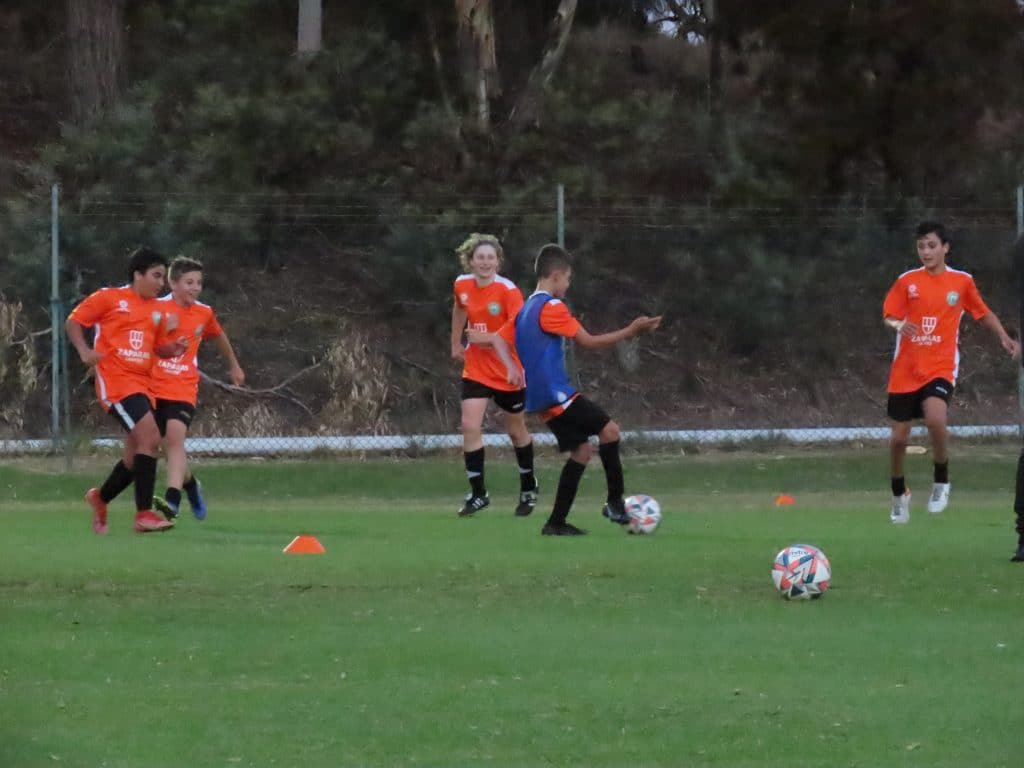 U16s Boys 2 – Northcote 1
A great fight from Wes' boys against a technically and tactically savvy opponent. Nil all at half time, changes to the line-up allowed for a more attacking game style. Northcote took the lead four minute into the half after converting a free kick. Once again the coaches asked for an extra five percent lift from the boys, asking the front three to press more and defend from the front. Pressing quicker made a difference, which resulted in goal in the 61st and 67th minute. A 30 yard rocket secured all three points. "It cant be three or four who we ask to lift, it has to be all eleven of them. And that they did."
U18s Boys 3 – Northcote 2
A great start to the season for the boys under extraordinary circumstances, scoring in the last thirty seconds of play. A poor start to the game conceding after two minutes was an early wakeup call for the boys. The boys were reminded at half time that this is the standard they will be up against all season, and their intensity off the ball needs to lift. An unorganised defence lead to scores being levelled. Showing great hunger and desperation the ball was won in the middle of the pitch creating a 4v3, a cross whipped in for a fantastic diving header which secured all three. Coach Chris commends to boys for responding to the situation. "I asked for intensity and they brought it."
U18 Girls 0 – Sandringham Storm 6
A rough start for the girls up against a strong and familiar opponent, having four players out with injury. Opportunities arose for players to be tried in new positions, yet fundamental positioning errors lead to key turnovers. With many players playing out of position, the girls struggled in transition. A lot of younger squad members had their fitness tested by the intensity that Sandringham brought. Coach Anthea was proud of the fight the girls showed. "The physicality was there, they brought it from the get go, I was really happy with that".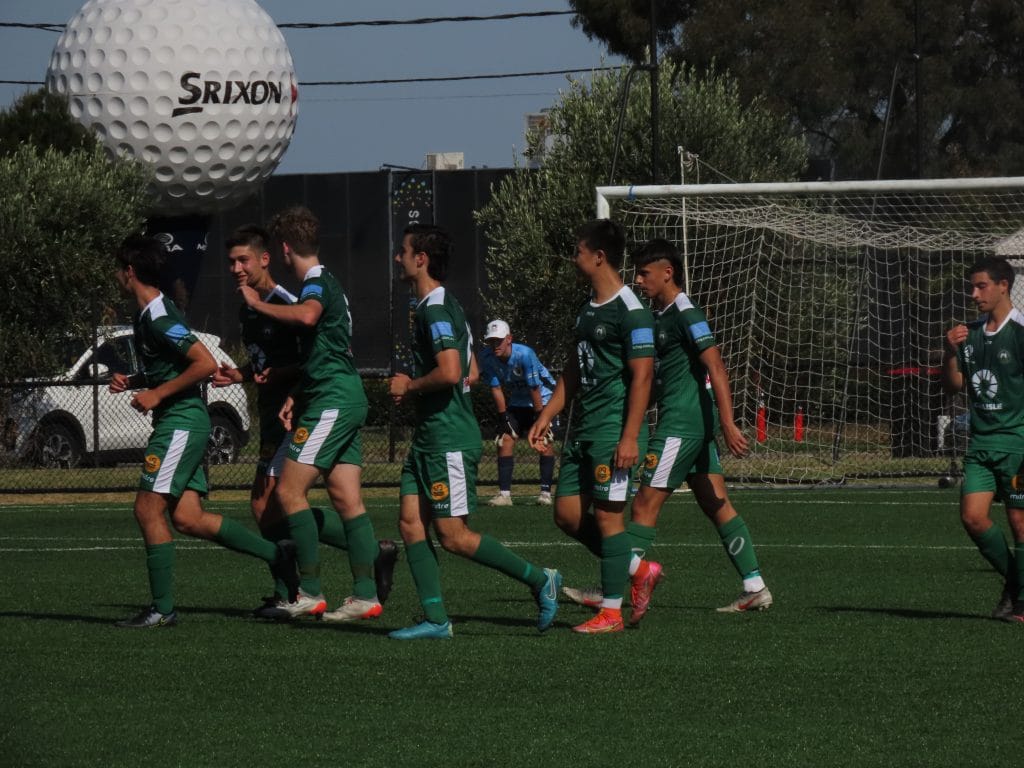 Written by Aiden Zeccola