Zaparas Lawyers Match Preview: Bentleigh Greens Look to Bounce Back Against Dandenong Thunder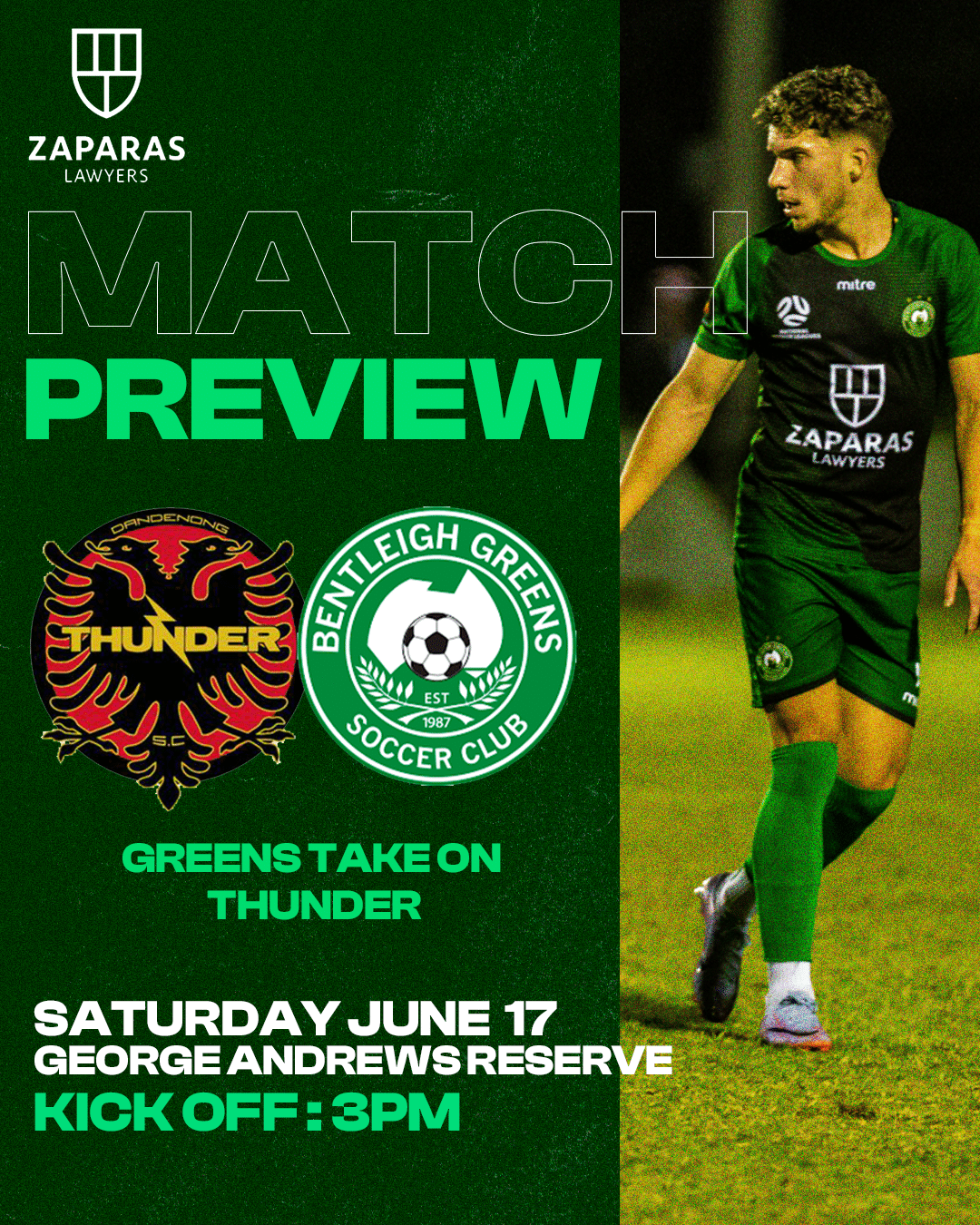 NPL Victoria Round 18 presents a crucial opportunity for the Bentleigh Greens as they travel to George Andrews Reserve to face Dandenong Thunder FC on Saturday, June 17 at 3:00 PM. After a narrow defeat in their previous encounter, the Greens are determined to bounce back and secure three vital points.
The Greens have been producing competitive performances against some of the league's top teams but have struggled to convert those efforts into positive results. With each passing week, the urgency to secure points becomes more pronounced. Coach Ric Marchioli acknowledges the need for his side to turn their promising play into tangible outcomes. However, he remains confident that continuous improvement will eventually yield the desired results.
In their last meeting, the Thunder emerged victorious with a 3-0 win over the Greens. But since then, the Greens have come a long way, demonstrating growth and development. This rematch provides an opportunity for redemption and an opportunity to showcase their progress.
George Andrews Reserve has historically been a stronghold for the Thunder, but interestingly, they have struggled to secure wins on home turf this season, managing only two victories in eight home games. The Greens aim to capitalize on this trend and make their presence felt at George Andrews Reserve.
As the season progresses, the Greens understand the increasing importance of securing positive results. Every point earned brings them closer to climbing the ladder and achieving their season goals. This matchup against the Thunder presents an opportunity to make a statement and ignite their campaign.
The Greens will rely on their collective strength, tactical acumen, and unwavering determination to overcome their recent setback and claim victory. Fans can expect an intense and closely contested battle as both teams strive to secure three crucial points.
Join us at George Andrews Reserve on Saturday as the Bentleigh Greens fight for redemption and look to make their mark on this NPL Victoria Round 18 clash. Stay tuned for the match report and highlights as we bring you all the action from this thrilling encounter.