Zaparas Lawyers Match Preview: Bentleigh Greens seek redemption against Magic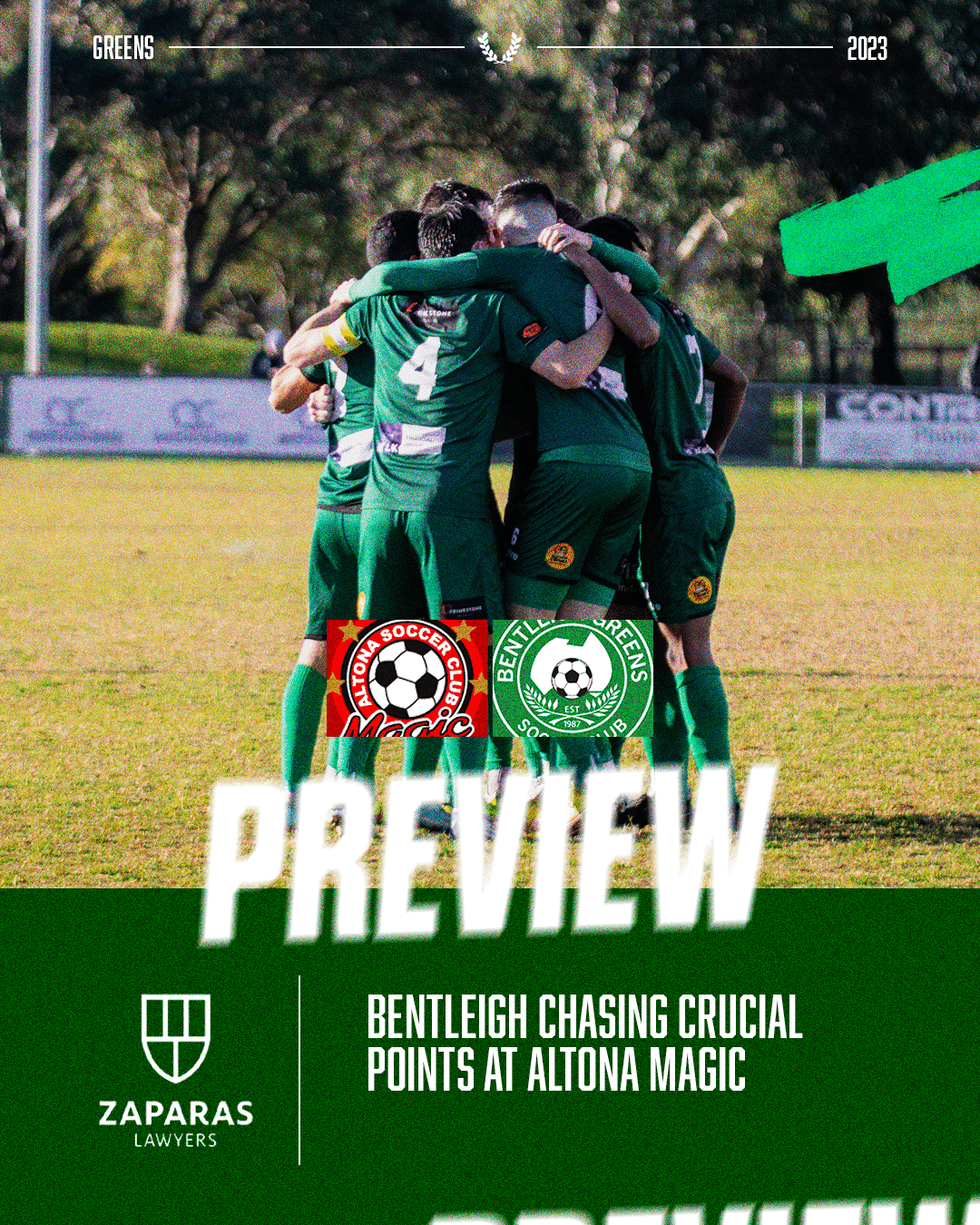 The Bentleigh Greens head into the final two rounds of the season knowing that it's now or never, as they face two tough games to round out what has been a challenging 2023.

Saturday's clash at Paisley Park against Altona Magic is the first of two big final games for the Greens, who find themselves fighting for survival. The game kicks off at 3pm.
An unfortunate draw against Port Melbourne last week, in which the Greens had to finish the game with ten men, coupled with results elsewhere, saw Bentleigh head into last week's catch-up round in the bottom two.

They now have two games to turn their season around, and it starts on Saturday against a sixth-placed Altona Magic, desperate to cling onto their spot in the finals.
The Greens are just one point shy of survival as it stands, with Moreland City sitting on 16 points, compared to Bentleigh's 15.

A red card to Bon Scott in last week's unfortunate 2-2 draw at home to Port Melbourne Sharks has not helped the Greens' cause. Despite playing the majority of the game with ten men, the Greens actually led twice in the game and only had to settle for the draw due to a stoppage-time equaliser.
It was a cruel and undeserved blow for Riccardo Marchioli's men, who have genuinely looked a new outfit under the former Newcastle Jets assistant, but it was one to which they must find a response.
Bentleigh's hopes of three points may hinge on their ability to keep Jonas Markovski quiet. The Magic forward has 18 goals to his season, with Magic's next-best, Tommy Semmy, hitting the back of the net nine times this season.
The Greens took a 1-0 lead against Magic last time out at Kingston Heath before succumbing to two quick strikes in the second half to fall to a 2-1 loss.
With Scott unavailable, the Greens will need to be resolute in defence and lethal at the other end to secure the win.
If ever the Greens needed their supporters to show up in force, it would be this Saturday against Magic.
Get down to Paisley Park and show your support for the boys as they look to turn promising performances into much-needed points.