Zaparas Lawyers Match Preview: Showdown at Avenger Park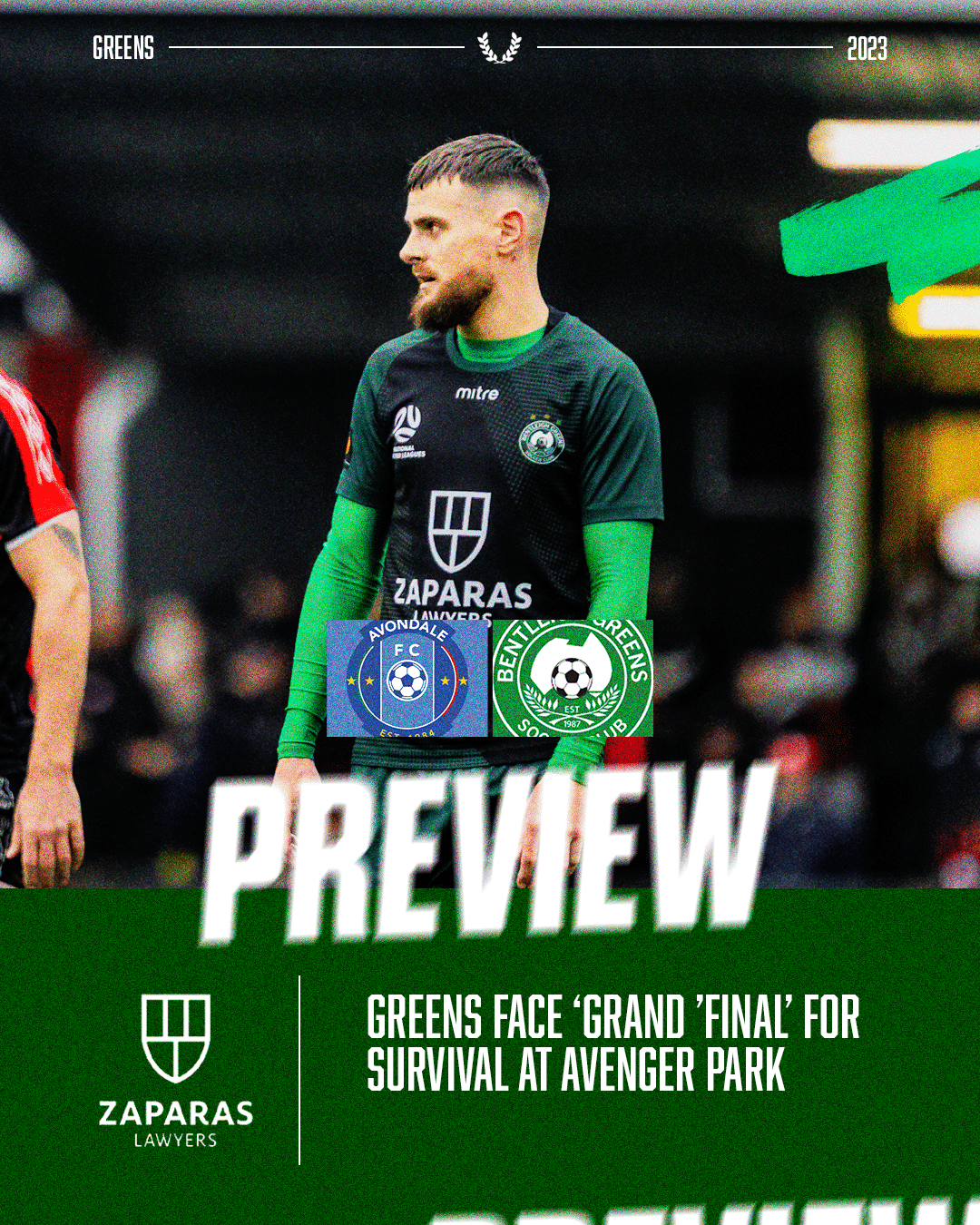 As the curtains draw to a close on this NPL Victoria season, there's a monumental clash brewing at Avenger Park. The Bentleigh Greens SC are set to square off against the league leaders, Avondale FC, in a match that promises to offer high-stakes drama. The showdown is scheduled for Saturday, August 19th, at 3:00 PM.
The scenario is intense for the Greens as they enter this fixture knowing that their survival in the league hinges on the result. With just one game remaining and a slim margin separating them from the relegation zone, they are fully aware that a positive outcome is essential. The equation is clear: they must outdo Moreland City's performance on the final day to secure their NPL Victoria status.
The Greens have showcased glimpses of brilliance throughout the season, and now is the time to transform potential into performance.
However, the task at hand is no small feat. Avondale FC, with their imperious form, have already clinched the title of Minor Premiers. While their spot atop the ladder is secure, they won't be taking their foot off the pedal. Expect them to strive for a continuation of their winning momentum heading into the finals.
For the Greens, this encounter represents more than just a game; it's a culmination of their season-long efforts. Coach Riccard Marchioli's guidance and strategic approach have been pivotal, and he'll undoubtedly have prepared his team meticulously for this final showdown. Every player will be acutely aware of the significance of the moment and the need to channel their best performance.
As the players step onto the hallowed grounds of Avenger Park, the atmosphere will be charged with anticipation. The passionate fans of both teams will rally behind their warriors, creating an unforgettable backdrop for this critical clash.
A game of this magnitude transcends mere statistics; it's about a team's heart, determination, and unity. The Greens have the opportunity to script a remarkable tale of survival against all odds. With the season hanging in the balance, they'll be fighting for their place in the league with every ounce of energy they possess.
Join us on this monumental matchday as the Bentleigh Greens SC go toe-to-toe with Avondale FC.
The Greens have never needed your support more. Be at Avenger Park on Saturday and make your support heard.